Social Impact Project for Business Process Mapping to Support Communities in Colombia
---
Project Description and Impact
With support from the Gates Foundation, we started last year an exciting program to improve access to healthy and affordable food in the vulnerable communities of Cali, Colombia. Our organization is currently operating a value chain completely integrated in the local economy. This means that most of its producers and providers are locally sourced. This is creating a significant impact on the local society through the creation of decent jobs and small businesses.
Our organization also provides Early Childhood Development ('ECD') services to over 8.000 children on a daily basis. There are a lot of logistics that go into such an operation. Over the past 15 years we have grown in an organic fashion. People in the organization exactly know what is expected from them. The different independent units that support the main organization all are supposed to deliver the requested products and services on time and within budget. But the different business processes do not exist on paper. Never have these processes been mapped in order provide more insight on how things flow from stage to stage. Just to name a few things we would like to map: i) quality standards, ii) description products and services, iii) conditions on packaging, storage and delivery.
At our organization, more than 10 different productive units can be identified, from a bakery to farmers. All of them are in different stages of organization. Although we know our organization has proven (over the past 15 years) to be a successful model to deliver ECD services while creating local employment, we need to understand how the current model is actually working on paper so we can continue to optimize it.
The goal is to make our model scalable and replicable at a national level. For that purpose we need to make the current business processes visible and understandable to other actors that want to implement this model as well.
Your project would be to map these business processes.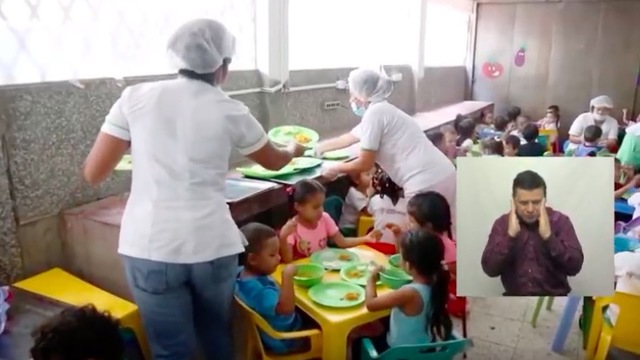 Learning Opportunity
By participating in the MovingWorlds Institute, you will first learn social impact frameworks and human-centered design before putting your existing skills and new knowledge to action.In addition, this organization will expose you to new things, like:
Of course this is a very personal question. And I can answer this from my own perspective.
As a professional from Europe I had to adjust a lot. The the local context of Colombia is in no ways similar to anything in Europe, or North America. If you are from Asia (ie. Hong Kong, Singapore, South Korea, Japan) or Australia, NZ, the same applies. After making numerous mistakes, I am now at a stage where I can apply my skills and experience to our work in the local communities at at a level that is fun and challenging at the same time. There is a strong demand for people like you (us).
While a couple of us have paved the way, it will now be easier for you to spend your time productively and actually make a difference. Within the clearly structured scope of the projects you can enjoy autonomy in the way you structure your work. Your input is very valuable!
What you will take away from this experience is that you will be adding value in the most unexpected ways, and gaining hands-on experience in an award-winning grassroots social enterprise.
Accommodation
You will be able to stay with one of the Community Mothers in the neighborhoods where you are working
Food Stipend
When you are working onsite, we are able to provide you lunch during workdays.
There is a friendly neighbor that can make you a nice cup of coffee
Additional Benefits
Cali has a lot to offer. Cali was recently named the Cultural Capital of South America.
That means tons of salsa, a bit of street art, mixed in with lots of different rhythms and styles.
You love Pacific food, this is the place.
Prefer to wander in the mountains on the weekends, Farallones are your spot.
Prefer watching birds. Close to Cali you find the world's highest density of bird species per km2.
If you want us to hook you up with the right people to experience Cali in a different way, we can help you out.
https://www.colombiabirdwatch.com/western-andes-cauca-valley-and-pacific-lowlands.html
https://www.elespectador.com/especiales/mundo-destinos/cali-capital-cultural-cual-es-su-secreto-articulo-871105
Virtual
This project accepts virtual experteers.
About the Hosting Organization
Coomacovalle (Cooperativa de Madres Comunitarias del Valle) is a Non-profit working on Education, Health / Wellness / Fitness, Non-Profit.
Representative