Social Impact Project for Filmmaker for Southern Cameroons Ambazonia Genocide Awareness Project
---
How This Works
As part of the TRANSFORM Support Hub, you will learn how to advance your career while getting hands on experience on projects like this one.
Project Description and Impact
Between April and June of 1994, 800,000 Rwandans were slaughtered in less than 100 days. The international community closed its eyes. Unlike other atrocities of the 20th century, the Rwandan genocide unfolded before the public eye. Journalists, radio broadcasters and TV news reporters covered the events live from the ground. The world's largest peacekeeping force UN troops stood by and did not intervene. After The Rwandan Genocide the UN Promised 'Never Again' to stand by and allow another genocide to happen.
Barely two decades active after Rwanda, another Genocide currently going on in Southern Cameroons/Ambazonia. Since November 2016, an estimated 15000 civilians have been killed by soldiers of La Republique du Cameroun (LRC). According to the UNHCR, over 200,000 people having fled to Nigeria as refugees, and over 400,000 internally displaced.
As in the Rwandan Genocide, these Southern Cameroonian Genocide has not been well reported to the world by international media including CNN, BBC, Aljazeera, Human Rights Watch, Amnesty International etc,. Learn more about the reality on the ground by watching this short video by the BBC:
https://www.youtube.com/watch?v=ct_SLnAGDuM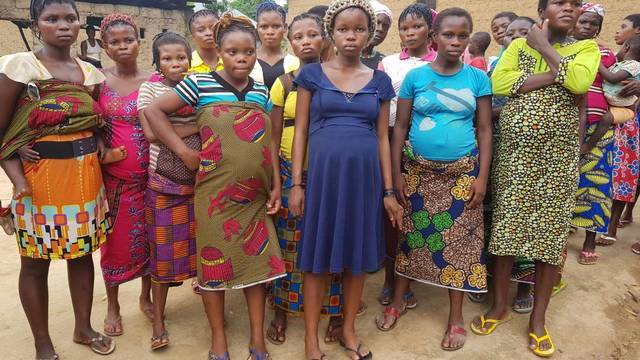 Learning Opportunity
The experteer will learn about the complicated history of Southern Cameroons, have the opportunity to make a direct impact by amplifying the stories of victims, and work collaboratively with a multicultural team.
Additional Benefits
Knowledge of the ongoing genocide in southern Cameroons. We do not have any benefits, but we hope that the Experteers will learn something about the suffering of Southern Cameroonians while in the process developing a film to be included in his/her portfolio.
Virtual
This project accepts virtual experteers.
About the Hosting Organization
Victoria Relief Foundation is a Non-profit working on Farming, Professional Training & Coaching.
Representative