Social Impact Project for Videographer Experteer
---
How This Works
As part of the TRANSFORM Support Hub, you will learn how to advance your career while getting hands on experience on projects like this one.
Project Description and Impact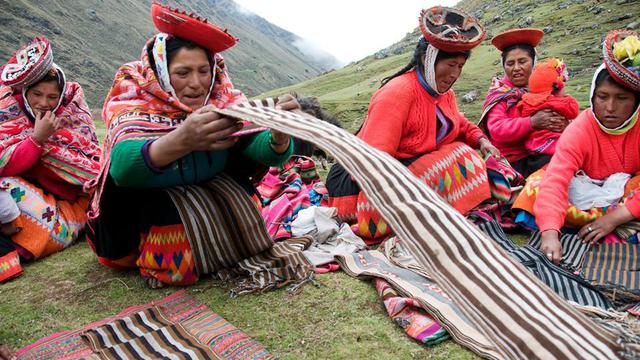 Empowering women. Making global connections. Transforming lives.
We are a nonprofit social enterprise that empowers rural Andean women with skills training, connects them to global market opportunities, and enables them to earn an income to transform their communities. We're located in Ollantaytambo, a picturesque, historic town in Peru's majestic Sacred Valley, between Cusco and the ancient ruins of Machu Picchu. With our help, Andean women sell their products to international retailers of ethically-sourced handmade goods. They connect with global volunteers who make a difference. They welcome intrepid tourists into their culture. We celebrate the impact of our diverse community – the passionate volunteers, engaged donors, tourists and fair-trade shoppers that are collectively transforming people's lives.We are currently looking for a Videographer Experteer to work within our marketing and communications department. The Experteer will:
help create various organizational videos such as a holiday campaign video, tourism video, construction site video, volunteer welcome video, safety video
accompany Andean women, tourists, volunteers on tours and work sites and conduct interviews (in English and Spanish) about their experiences for video footage
The selected Experteer will also help with the marketing & communications department with the tasks of:
translating video interviews from Spanish to English and adding subtitles
editing
Learning Opportunity
The Experteer will have the opportunity to be a part of a dynamic, rapidly growing nonprofit organization. Have the chance to gain new perspectives while interacting with our women's collectives and attending workshops and tours, first-hand experience developing insight into an international nonprofit and social enterprise.
Accommodation
We can provide accommodation in our volunteer house. It would include a single or shared room (depending on the number of volunteers staying there at the time), kitchen and a shared bathroom. It is in a safe neighborhood, and a 10-minute walk from the center of town and the office in Ollantaytumbo.
Additional Benefits
You will be contributing to creating economic opportunities and improving social well-being for rural, Andean women and their families.
You will also have the opportunity to live in a picturesque Peruvian town surrounded with Inca ruins, practice Spanish skills, and develop future career skills. You will have the opportunity to collaborate with people of diverse backgrounds. We can help you to settle in and arrange tours and activities during your stay.
About the Hosting Organization
Awamaki is a Non-profit working on Global Development, Non-Profit, Textiles, Travel & Tourism.
Representative