Social Impact Project for Human Resources Experteer to Support Sustainable Development in Togo
---
Project Description and Impact
We are a nonprofit organization working to build innovative solutions to defeat poverty. In August 2019, we made a significant step forward by developing an initial strategy plan and a theory of change. Working on a long-term basis, we have now reached the stage where we can build the right team.
We are currently looking for a skilled or experienced Manager to help us build our Human Resources and Volunteering program. The HR Director will be involved in developing our Volunteer and HR strategy and will be assisting with recruiting skilled Volunteers.
In West-Africa and particularly in Togo where we are based, we are struggling for a better world for marginalized people. At our organization, we believe that our communities are still in poverty and underdeveloped because they are lacking solutions, based on their needs and daily realities, that are sustainable. So our organization is working to find out a right solution to support sustainable development here.
To achieve our purpose, we are implementing a solution which is integrating key elements of our local realities such as our cultures with modern and innovative practices together with the assistance of international volunteers.
But without the right team the implementation is quite difficult for us as we are obliged to rely on passionate people who have no time or people who are not committed to changing, this brings a lot of breaks, makes the process too long and our efforts are not paying timely.
To effectively engage young people, local marginalized change-makers and social entrepreneurs, international volunteers and partners into our solution we do need to work on a regular basis so we need to build now the right team to work regularly and sustainedly. We would like to work on these issues with an Experteer who has a clear understanding of these matters and who has a good experience in teamwork, in recruiting, leadership and Human Resources practices.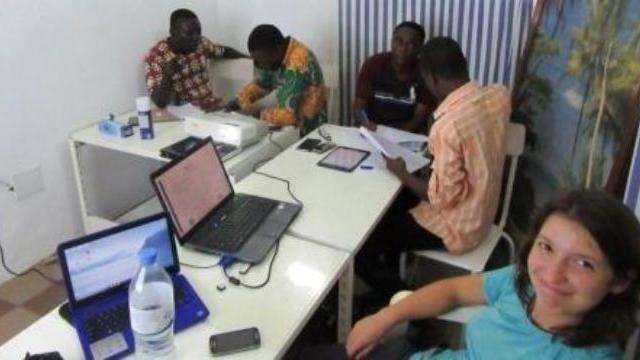 Learning Opportunity
By participating in the MovingWorlds Institute, you will first learn social impact frameworks and human-centered design before putting your existing skills and new knowledge to action.In addition, this organization will expose you to new things, like:
Opportunity to practice human-centered design in developing and executing a Human Resources Strategy in a cross-cultural environment and taking part to non-profit management that meet our organization's/ the community's needs. Gain hands on experience with a grassroots social enterprise.
Virtual
This project accepts virtual experteers.
About the Hosting Organization
The Youth Centre for Development and Peace is a Non-profit working on Global Development, Civic & Social Organization, Education.
Representative