Social Impact Project for Corporate Branding Expert for AgriTech startup
---
How This Works
As part of the TRANSFORM Support Hub, you will learn how to advance your career while getting hands on experience on projects like this one.
Project Description and Impact
PemPem builds mobile supply chain management software for micro-enterprises in commodity industries of developing and emerging economies. Our mission is to support a transition out of the informal, cash-based economy into a digital, technology-based one that brings greater efficiency and profit to the value chain, traceability to the supply chain, and sustainability to the sector.
As we are preparing for Series A next year, we are looking to improve our corporate branding and visibility. This is an important strategic work that will help us build credibility of the organisation, broaden our partnership opportunity and expand our visibility especially among the Venture Capitalists and investors. At the moment we have key partnerships with big banking institutions in Indonesia, acceptance in Google Accelerator Program, and being a Finalist in Uplink Challenge, which we have not fully leverage to communicate to public.
Direct benefit of this work includes:
1) Providing assurance to 10.000 smallholder agricultural users in our app to use our trusted & credible digital payment solution that has been built in partnership with big established banks in Indonesia, to accelerate transition from cash to digital economy
2) With a strong corporate branding, we are looking to partner credible financial institutions to bring access to credits to smallholder farmers to expand their business.
3) This will also support our endeavor towards Series A rounds next year to raise funds to reach out and improve livelihoods of a million smallholder farmers in Indonesia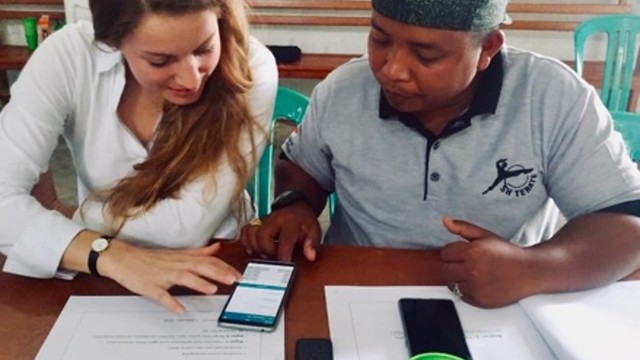 Learning Opportunity
- Knowledge of how upstream palm oil industry works in Indonesia, challenges faced by smallholder farmers, and complexity of the supply chain
- Experience optimizing resources to build corporate branding for a startup with minimal resources in a new industry
- What keeps us going! We would like to share our positivity and hope for a better future with you :)
Additional Benefits
While on-location support is not needed, once the project is completed and travel regulation is open, we will be glad to host the experteer at the village we work in so that he/she is able to meet our users directly. We can help to cover simple accommodation and food 3 meals a day should he/she is keen to make this visit.
Virtual
This project accepts virtual experteers.
About the Hosting Organization
PemPem is a For-profit with social mission working on Environmental Services, Farming.
Representative