Based in Palestine Territories
Orient&Dance Theatre
A Non-profit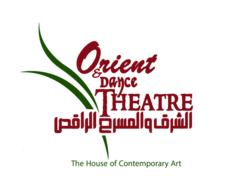 ---
Organization Details
"Orient & Dance Theater" is an artistic space situated in Ramallah/Al‐Bireh, Palestine.
It was created in 2009 by a Palestinian contemporary dancer Maher Shawamra. After years of work in dancing internationally and locally, Maher decided to create a place for change in Palestine.
"ODT" aims to be the leading performance art school in Palestine. Besides educating artists, "ODT" also aims to trigger a change in the community. The theater is a place for Dance, Music and Arts. In an environment, where contemporary performances are not well known and therefore not welcomed, "ODT" is artistically fighting prejudices.
Support Needs
We're looking for:
CommunicationsCrowdfundingEvent PlanningFundraisingPublic Relations
Impact Story
We have introduced Contemporary Dance and Ballet to many children in Ramallah/Al-Bireh and the neighbouring villages. In addition we have music lessons: piano, cello, violin and viola. We are willing to make the community curious to various forms of Art it is not always used to and we hope to rise the appreciation towards performing arts.