Based in Colombia
Fundación Casa Tres Patios
A Non-profit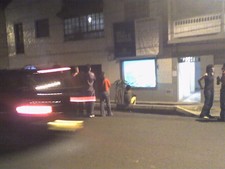 ---
Organization Details
The Casa Tres Patios Foundation is a contemporary art center located in Medellín, Colombia. C3P's multi-disciplinary programs focus on promoting social justice through art and education. Through these processes we stimulate new questions, dialogues and practices that address some of the most important social issues of our time.
Support Needs
We're looking to improve our fundraising strategy with:
Brand StrategyBusiness StrategyFundraising andNonprofit Operations
Impact Story
We operate in three areas. We share and disseminate information about issues related to social justice in order to bring attention to these topics and to generate actions from within the communities with whom we work. We facilitate and offer training in a facilitation model that we have developed over the past 7 years. We work with indivduals, community groups, institutions and private businesses to help them discover new ways of identifying their challenges, communicating, expressing their needs and designing and implementing solutions. We work with artists and collectives with socially oriented practices to help them to understand these practices as artistic practices and to understand their potential within the art system.
We have worked with children, young people, women, activists, community leaders, ex-combatants, ordinary citizens, public institutions, business organizations, LGTBQQ community, artists and others on topics that include citizenship, peace processes, reconciliation, reintegration, confronting stereotypes and capacity building.