Based in Australia
Pride by Side
A Non-profit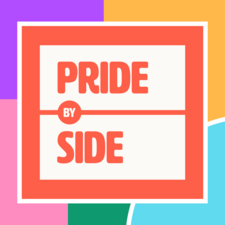 ---
Organization Details
Pride by Side strengthens the capacities of LGBTIQ+ initiatives through a network of experts who provide knowledge, skilling, expertise, and resourcing. LGBTIQ+ initiatives come to Pride by Side with a gap, need, or request for support and we broker the right skills, knowledge, network, or expertise they need.
Impact Story
Myriad grassroots initiatives, NGOs, corporate projects, government departments, social enterprises, businesses, and individuals are working towards outcomes for LGBTIQ+ people and communities around the world. However, they are constrained by under-resourcing, underfunding, under-skilling, disconnection from each other, and struggle with capacity. In turn, this results in further marginalisation and slowed progress for LGBTIQ+ people and communities.
Diverse Social Enterprise
The TRANSFORM Support Hub is committed to accelerating diverse owned and led enterprises to build more equitable and resilient supply chains.
Other Diverse Group
Owned & Led