Based in Sweden
Well-being LAB
A Non-profit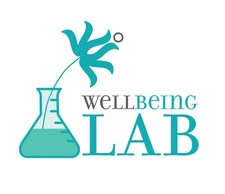 ---
Organization Details
NGO " Well-being Lab" is a youth public organization, established in 2019 in Malmo, Sweden. We work with young people aged 18 to 30 years old and changemakers who work with young people in Sweden and Europe. We help young people and changemakers to gain new knowledge and competences through non-formal education methods on the areas of well-being, mental health, and empathy building.
Impact Story
​We believe in the importance of taking care of our well-being and mental health.
We believe in the power of mindfulness, meditation, embodiment practices, psychology to positively transform peoples lives.
Our activities:
Community workshops open for everyone, targeted to youths, introducing youth activism and well-being tools;

Retreats on mental health, personal development and overall well-being;

Erasmus+ partnerships;

Youth exchanges and trainings;

Professional Trainings for youth workers on wellbeing methods;