Based in Romania
Progress Foundation
A Non-profit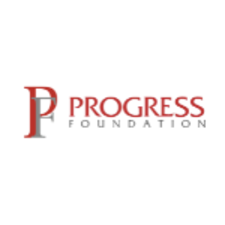 ---
Organization Details
Established in 1996 in Bistrita, we are an experienced Romanian NGO that pilots local initiatives in the field of education/training, (e-)inclusion and community development and then scales it up, at national level, as innovative and impactful best practices, using county and local libraries (as lifelong learning hubs and social innovation centers) to reach out to virtually any social group and/or citizen, especially to the most marginalized ones.
Impact Story
The CODE Kids – Kids coding in public libraries project aims to create a coding and STEM movement in which children, youth, librarians and volunteers from rural and small urban areas develop their digital skills and get involved in their community by solving creative digital tasks. Through the training activities and workshops organised, another window is opened to explore the digital world with its opportunities for development and learning, so that over 4600 children aged 10-14 are encouraged to get actively involved and even pursue a career in technology.
Public libraries, NGOs, town halls and other community institutions from 33 Romanian counties are or will become strategic partners of the project, directly involved in its implementation, through their staff and their premises.
From 2021 onwards, the doors are open to new perspectives. The first children's programming clubs are now being formed outside public libraries, under the coordination of volunteers from various fields. Under the umbrella of a new slogan "Program the future of your community", the CODE Kids project aims to reach as many rural and small urban communities in Romania as possible.
For Code Kids project Progress Foundation was awarded with 1st prize at Emerging Europe Awards competition in June 2022.
Diverse Social Enterprise
The TRANSFORM Support Hub is committed to accelerating diverse owned and led enterprises to build more equitable and resilient supply chains.