Based in Netherlands
Meridia
A For-profit with social mission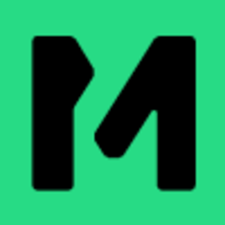 ---
Organization Details
Meridia is your data partner for structured, accurate and reliable field data. We focus on three themes: traceability and transparency, living income, and regenerative agriculture.

We have the expertise and technology to offer accurate and reliable field data solutions and services at scale for smallholder supply chains.

Most smallholders struggle to earn a living income, fuelling the deforestation and biodiversity crisis. Reliable field data is needed to drive the transformation toward confronting these challenges.

To ensure strict compliance with regulations and practices, we closely work with governments and traditional authorities.

As experts on field data quality, we help agribusinesses obtain, use, and verify reliable field data for operations, compliance and reporting. Depending on your needs, we offer different services.
Impact Story
We envision a world of healthy farmers and healthy consumers, respecting our forests, soils and biodiversity. Our mission is to bring transparency and legitimacy to agricultural land tenure, land use and supply chains.
Our solutions help to improve the quality, reliability and legitimacy of smallholder data in commodity supply chains. We innovate the way smallholder farmer data is acquired, processed and verified in the "first mile."