Based in Canada
ReliablyME Inc.
A For-profit with social mission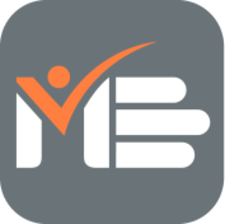 ---
Organization Details
ReliablyME is a commitments-based nudging technology platform that affects and tracks behavioral outcomes as a leading indicator of impact in order to empower users with an evidence-based character credential that recognizes them for their authentic self and social worth for equitable access to education, employment, housing, credit, insurance, and social groups.
Impact Story
We exist to empower people with the ability to gain access to resources when they lack sufficient formal or generally accepted credentials to do so.
You can find our motivation and aspirations in two articles:
Making the Intangible Tangible on a Blockchain https://www.linkedin.com/pulse/making-intangible-tangible-blockchain-alex-todd/
Credit Money for Financial and Social Inclusion https://www.linkedin.com/pulse/credit-money-financial-social-inclusion-alex-todd/
We are focused on empowering youth to develop productive skills and habits and be recognized for their authentic self and social worth, so they can enjoy a productive, prosperous, and healthy life.