Based in Colombia
Fundacion Carla Cristina
A Non-profit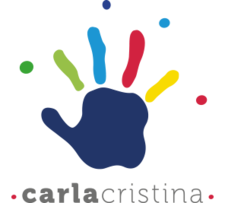 ---
Organization Details
Carla Cristina is a non-profit foundation that for 56 years has been working for the most vulnerable children in the city of Medellín, providing them with comprehensive care through strategies that enable their training from being, feeling and knowing how, in addition to contribute to their nutritional improvement by facilitating their learning and development process.
We have 12 children's centers and we work for the comprehensive development of 2,000 children aged 2 to 5 years and 390 babies in their first thousand days in the city of Medellín.
In addition to this, we have a modality of Family care in Commune 1 Popular, Commune 3 Manrique and Commune 4 Aranjuez where we hold group educational meetings and at home with families and representative adults to strengthen parental skills.
Impact Story
At Carla Cristina we have a model of care that allows children to actively participate in their own growth and development.
Our pedagogical proposal is based on active pedagogy and constructivism and therefore, experimentation, play and love are our best allies to learn, every month our teachers listen to the voices of our children and identify their tastes and interests to create pedagogical activities that solve their doubts and lead them to have a fun and experiential learning.
We also provide psychosocial support (in charge of Psychologists and Social Workers) that can be carried out individually or in a group, either due to a specific situation identified or at the request of the parents.
But it does not end there, we also monitor the nutritional status of children permanently to identify if they are in good condition or if it is necessary to carry out nutritional recovery actions.
In this way we attend 3,840 boys and girls between 0 and 23 months and pregnant and lactating mothers.