Process Management Expert
Support Good Health and Well-being in
Monterrey, Mexico
---
Skills:
Business Strategy, Data Analysis, Engineering, Management, Program Management
Can Start:
as soon as possible
Can Stay:
4 weeks to 2¾ months
Helpful if Speaks:
Spanish
Benefits:
Accommodations, Travel Stipend
Opportunity Details
---
PROJECT DESCRIPTION AND IMPACT
We are committed to the development of accurate and innovative solutions that contribute to the detection, prevention, and treatment of cancer in underserved communities.
The Experteer would be assisting our organization by analyzing and suggesting ways to improve current systems and processes in place within the company. The Experteer would travel to Monterrey, Mexico to observe and understand how our device (InstaPAP®) was designed and is being developed and produced. We would ask that the Experteer offer their expertise on how to put in place more stable and sustainable business practices to optimize the operations of the company. As our device is based on a platform of affordability, the Experteer would enlighten us on how we could cut costs without losing customer value. We also ask for assistance with improving the efficiency of communication within the company and production of the device.
Accepted Experteers will have their travel and lodging costs covered.
DELIVERABLES
Success would mean putting in place business practices and processes where the company is in need of more organization. These would help to give more structure to the company in preparation for the launching of the device into the Mexico, Europe, and United States markets.
NEEDED SKILLS:
Business Strategy
Data Analysis
Engineering
Management
Program Management
NEEDED LANGUAGES:
ADDITIONAL USEFUL LANGUAGES:
We Provide These Local Benefits
---
ACCOMMODATION
To be determined with the selected candidate
TRAVEL STIPEND
To be determined with the selected candidate
ADDITIONAL BENEFITS
Experteers will have their travel, lodging, and MovingWorlds Membership costs covered.
VIRTUAL
This opportunity accepts applications for virtual experteers.
Questions & Answers About this Opportunity
---
Currently accepting applications
Organization
---
Industry: Medical Devices
Mission: Good Health and Well-being
Size: Small organization: 5 - 25 persons
---
Sponsored By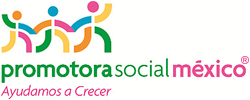 Create an Account
---
Contact this organization, see other suggested projects, and get help from our support team to find and plan an Experteering trip.
How do I contact this organization?
Become a verified member of MovingWorlds to start communicating with this organization and to learn more about the project. By becoming a member, you can also connect to any other of our verified Experteering opportunities around the world with any of the organizations on our platform, as well as our support team if you need guidance.
What happens after I become a member and get connected?
You follow our facilitated planning process to finalize the details of your Experteering engagement in partnership with the hosting organization.
Can I save this project for easy reference?
What if the time or skills aren't right?
That's OK! You can contact this organization and share your availability and/or skills, and discuss directly with them if you can work on a project that better fits both of you.